Petra as a newborn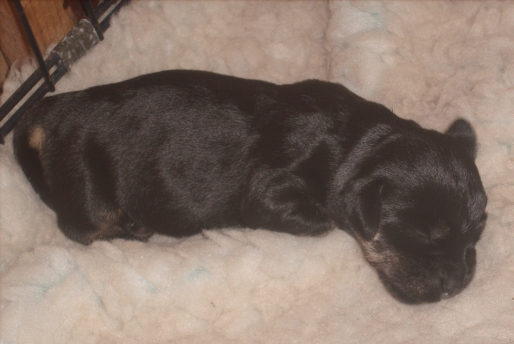 ...and almost two weeks, fast asleep!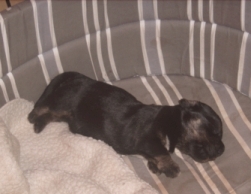 Petra is Uhlava's last baby, by Wendy Tobijanski's dog Ch. Janski Kaliope Jones who is currently in Canada.. Petra was born on December 27th 2014, a single very big puppy! She has a super temperament and disposition, with a constantly wagging tail, and was showing her lovely character even as a baby. She confidently greets other dogs with her waggy tail, and is a very busy, happy little girl.


Petra was mated to Ch. Orfeus Kalifa Bohemica and on 17th April 2017 had a lovely litter of 6 (2 males and 4 females), all thriving, and all now in their new homes apart from sweet little Suzie who remains here at Grancek. See the 'Puppies' page for the full pedigree of these gorgeous babies.

Petra was dark grey till she had her puppies. She is now a lovely light to medium grey with a dark head and tail.