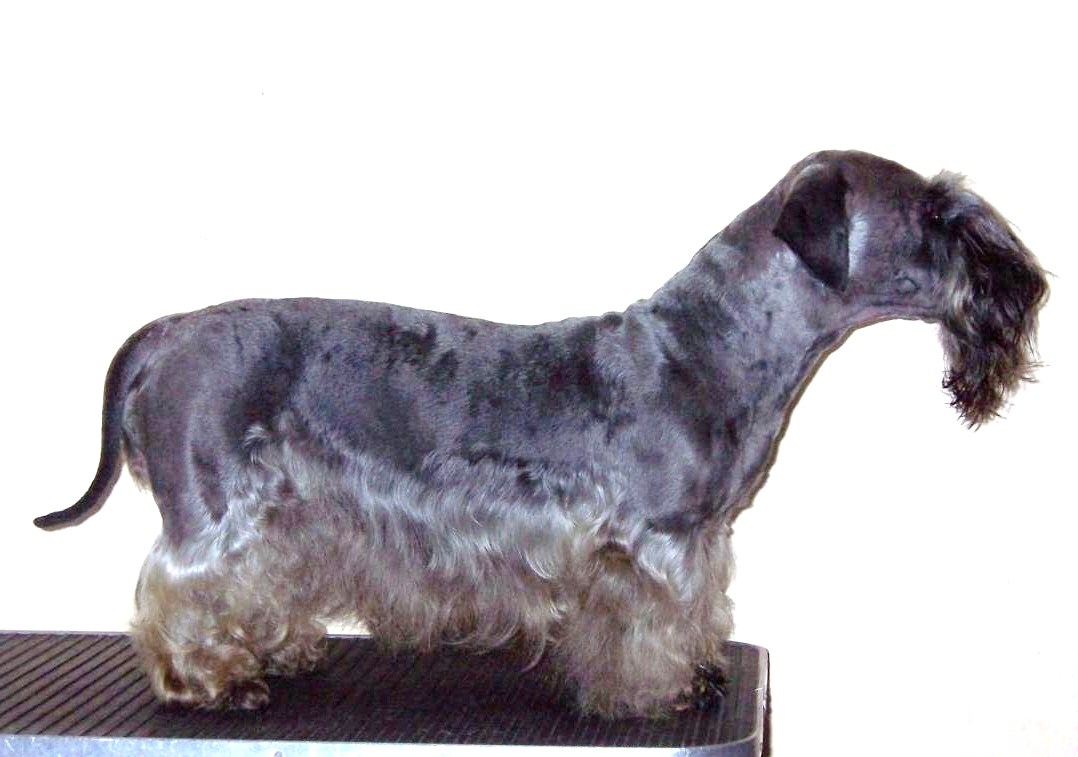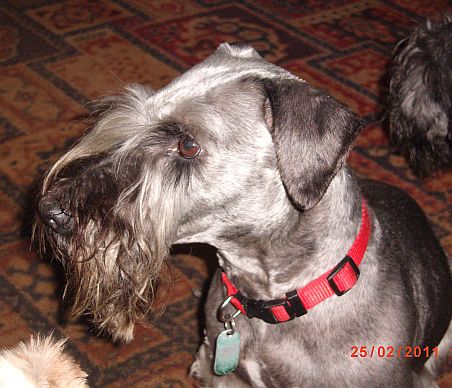 Elkie has been only lightly shown,but has produced three good litters, her first by Pendevour Surprise including G. Goodness Gracious Pendevour (Sam), who was actually adopted by Millie when Elkie rejected him soon after birth, although she reared the other three puppies in the litter without any problems, and she has since produced a second litter of 5 puppies which she raised without any difficulty. Sam is owned by Norina Evans of the Pendevour Cesky Terriers, who also has Elkie's litter sister G. Enigma of Pendevour (Jade), but I have retained a dog from the second litter by my Rupert (Oneva Boruvka at G.), G. Illya, a very happy, outgoing little chap who loves everyone and everything! Her last litter, by Rossau Fancy That, produced G. Krasna (Katya), a delightful little girl with a cheeky temperament.
Elkie was one of a litter of 7 produced by my lovely Pendevour Dana at Grancek (Purdy), who sadly died in 2006, shortly after taking 2nd in a strong Veteran Bitch class at Cruft's. Elkie is very like her mother in looks and temperament, as well as having so many of the little ways her mother had, and Purdy's legacy and memory live on in her lovely daughter, who has qualified for Cruft's 2009, as have several of my young Cesky Terriers, including Elkie's son G. Illya.
Elkie was 3rd in a large class of Post Graduate Bitches at Cruft's 2009.
She is now living with the Hylton family in Buckinghamshire.